The Laupala Cricket Variation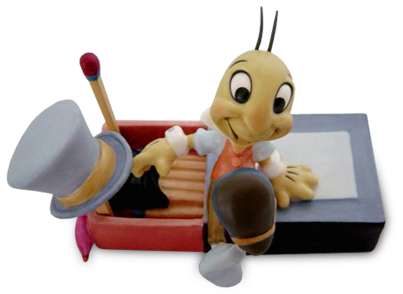 Last year, an
Insect Systematist
posted at
ARN
a
Brief Communication
's title and abstract published by
Nature
purported to provide evidence of "
Rapid speciation: observations match Darwinian theory
"
The brief in question is related to crickets:
http://www.nature.com/nature/journal/v433/n7024/full/433375a.html
Tamra C. Mendelson & Kerry L. Shaw. 2005. Sexual behaviour: Rapid speciation in an arthropod. The likely force behind an explosion of new Hawaiian cricket species is revealed. Nature 433, 375-6, and
Supplementary Info
.
http://www.lehigh.edu/~inbios/pdf/Mendelson&Shaw_Nature05.pdf
[broken link]
Even the subtitle indicates that such publication was a "
likely
" speculation, proven to be wrong by their current 2006 paper!
In the original one page long brief we can read that:
"
Females prefer
pulse rates of their own species [Mendelson, T. C. & Shaw, K. L.
Genetica
116, 301–310 (2002), see below], so
divergence in male song reduces the chances of interbreeding
between species."
Personal mating preferences between what Mendelson & Shaw considers as different '
species
' was just a theoretical behavioral estimate of the animals, those crickets that we consider as
varieties
within the same compatible organism.
Because those crickets are able to interbreed in the lab producing fertile offspring, those crickets are not an example of '
speciation
' but of
variation
.
Even in their original 2005
Nature
's brief it does not says that the interbreeding between them is impossible, the different song-preference, it is theorized, only may be reducing the "
ability of interbreeding between divergent populations
." However, their recent publication has demonstrated that such is not the case:
Mendelson, T.C. and Shaw, K.L. 2006. Close-range acoustic signaling and mate choice in Hawaiian crickets.
Behavioral Ecology and Sociobiology

(

PDF

)
. [Broken link]
"We predicted that females would exhibit a shorter latency to mating with hybrid males whose pulse rates were more similar to the conspecific pulse rate of the female. However, neither hybrid by

L. paranigra

nor hybrid by

L. kohalensis

pairings showed significant differences in latency to mating among females mating with the slower singer, the faster singer, or both...
So, we read:


"...the hypothesis that the premating barrier between

L. paranigra

and

L. kohalensis

is maintained by the female's preference for a conspecific male's song at close range was not supported by the present study. When females were presented with male hybrids exhibiting a wide range of pulse rates, no relationship was detected between male pulse rate and either the frequency of, or latency to, mating. Rather,

females of both species accepted males with pulse rates several standard deviations outside their respective conspecific ranges, indicating broad female preference functions for pulse rates

at close range. Therefore,

we are unable to reject the null hypothesis that the pulse rate of male "courtship" song has no effect on behavioral barriers in close-range interactions

."

"The two species do not overlap geographically, nor does available evidence suggest a cost to hybridization (

i.e.

, a reduction in hybrid fitness)."

Next, more excerpts of their 2006 article demonstrating the resulting fertile offspring or
F2
:
"Matings between

L. paranigra

and

L. kohalensis

result in viable and fertile offspring, and the second generation of hybrids (

F2

) provide a genetic and phenotypic mosaic of parental types. Thus, although individual males are characterized by a particular pulse rate, the population of

F2

males exhibited a broad range of pulse rates against a recombined genetic and phenotypic background...

Males were second-generation hybrids

resulting from a

L. kohalensis

grand-dam and

L. paranigra

grand-sire, and several

F1

intercross parents."
After the failure to demonstrate that the male's song is a factor of '
speciation
' (which when properly considered is just
variation
within compatible organisms), the authors wrote in their most recent paper:
"In close-range encounters, aspects of chemical signaling may be important to mate recognition within species and may further reduce the probability of interbreeding among divergent lineages. The nature and strength of this barrier is yet unknown."
"Results of our study demonstrate that while strong behavioral barriers exist between these two species,

variation in the pulse rate of male calling song did not predict female mate choice at close range

. These results suggest a more complex architecture to mate recognition in

Laupala

than previously hypothesized" [from the Abstract]
As well as their:
Hybrid mate choice trials
"

Females did not exhibit a preference for either slower or faster hybrid pulse rates... As with mate choice, latency to mating was not correlated with hybrid male pulse rate

."
Next is the way in which Y.M. Parsons (from
La Trobe University
, Australia) presents those same crickets in the next link:
The Hawaiian cricket, Laupala
[broken link]
"Laupala
(
Trigonidiinae, Gryllidae
) are small flightless crickets found on all the high islands of the Hawaiian archipelago. An conspicuous feature of Laupala is the diverse variation in male courting song between species. The 37 species within the genus are morphologically similar but can be distinguished on the basis of pulse rate differences in the male song..."
Again, those 37 different '
species
' are only 37 varieties of genetically compatible crickets that are able to produce fertile offspring!
I posted at
ARN
that "I can see again and again that
varieties
are deliberately and conveniently confounded with
species
..."
"

If two different animals can interbreed producing fertile offspring, they are just varieties, no matter if science classifies them as different species or even genera

(as the living fertile example of the product of a false killer "whale" x dolphin)"
We can conclude that there are at least
more than 150 varieties
(mislabeled different '
species
') produced
from a single pair
of cricket genetic colonizers that arrived to Hawaii. Next you can see a picture of a semi-transparent Cave-dweller Hawaiian Cricket, one of the very few "non-gross-me-out" cricket pictures (smile):
[photo taken by Bill Mull]

Note: However, with all of this evidence demonstrating that variation within compatible animals is what is going on in nature, the journal Science was erratic enough to include the very same article of 2005 (presented at the beginning of this posting), proven in 2006 to be a living example of variation within compatible and fertile offspring producers (F2 crickets), but not of 'speciation', however Science presented it as:
Breakthrough of the year: Evolution in Action. By Elizabeth Culotta and Elizabeth Pennisi. Science 23 December 2005: 310(5756)1878-79.

However, earlier both Andrew Rowell, and Casey Luskin debunked those calculated deceptions published in Science. The right title of that promotional published by Science must be Microevolution In Action. While I presented The Fraud of Evolution: Variation sold as Speciation.

Update (Jan 20):
The response to the above mentioned Insect Systematist can be read at: Chronicles for The Laupala Cricket Variation.
Some of the other broken links rescued:
http://www3.lehigh.edu/News/V2news_story.asp?iNewsID=1062

http://www.umbc.edu/biosci/general/user/tamram/publications

http://www.nbb.cornell.edu/shawresearch.html
This was my preliminary compilation of compatible organisms:
http://www.reocities.com/plin9k/limiting-species.htm
And this is a compilation of references:
http://www.iscid.org/boards/ubb-get_topic-f-18-t-000034.html
The inspiring article:
http://www.reocities.com/fdocch/limitsfish.htm
Additional compatibilities explored in my blogs are:
http://fdocc.blogspot.com/2005/12/bioengineering-and-discovery-of-new.html
http://www.reocities.com/kubyimm3/adap1.htm
http://fdocc.blogspot.com/2005/12/dog-variation.html
http://fdocc.blogspot.com/2005/12/finch-variation.html
http://fdocc.blogspot.com/2005/10/gull-variation.html
http://fdocc.blogspot.com/2005/12/interbreeding-in-shorebirds.html
[I noticed that somebody copied my previous link information and posted it in the Wikipedia: http://en.wikipedia.org/wiki/Hybridisation_in_shorebirds]
http://fdocc.blogspot.com/2005/12/gasterosteus-variation.html
http://fdocc.blogspot.com/2006/01/cichlid-variation.html
http://fdocc.blogspot.com/2006/01/maggot-rhagoletis-fly-variation.html
http://fdocc.blogspot.com/2005/10/crayfish-variation.html
http://fdocc.blogspot.com/2006/01/elephant-variation.html
http://fdocc.blogspot.com/2006/01/my-last-comments-on-laupala-cricket.html
http://fdocc.blogspot.com/2006/02/more-adaptive-comparisons-of-cave.html
Compatible Mates Interbreed Producing Fertile Offspring
Etc..., etc...